One more European country to adopt resolution on Nagorno Karabakh conflict in near future
14 Jun 2012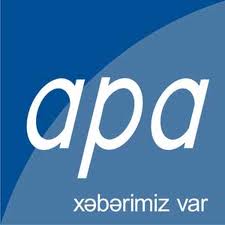 A resolution on Nagorno Karabakh conflict will be adopted in one more European country in the near future, said Head of the Azerbaijani delegation in the Euronest Parliamentary Assembly Elkhan Suleymanov, APA reports.
Saying that he was one of the authors of the resolution, Suleymanov didn't announce the name of that country in reliance of possible intervention of Armenians in the process, Suleymanov said that the work was carried out towards adoption of corresponding resolutions in the parliaments of 5 countries: "The documents admission in 3 of these countries will be finished till the end of this year, the documents will be adopted in two countries in the beginning of the next year".
Suleymanov said that several prestigious European parliamentarians were uninformed about the Nagorno Karabakh conflict.
MP noted that the Days of Azerbaijani Culture will be held in Brussels, business-forum will be held in Shamakhi in October. Saying that the hearings on Nagorno Karabakh conflict were held at high level in the Belgian Parliament, Suleymanov noted that there was a positive opinion on the adoption of draft resolution in this country's parliament: "The draft resolution on Nagorno Karabakh conflict is ready and this document will be adopted this year".