"Milli Majlis elections observation mission by PACE goes ahead despite huge foreign pressure trying to isolate Azerbaijan!" MP Suleymanov from Strasbourg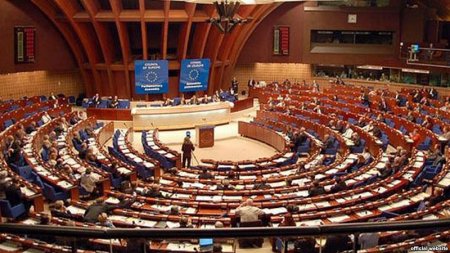 Strasbourg, October 1st : This session was fully highlighted by the decision through vote to be taken by the Bureau, and to be endorsed by the Plenary Chamber, on the proposal to possibly review or to confirm the election observation mission of upcoming 1st November parliamentary elections in Azerbaijan.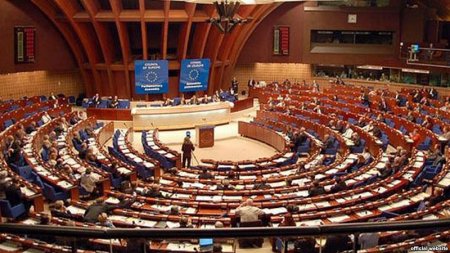 Strasbourg,
October 1st : This session was fully highlighted by the decision
through vote to be taken by the Bureau, and to be endorsed by the Plenary
Chamber, on the proposal to possibly review or to confirm the election
observation mission of upcoming 1st November parliamentary elections in
Azerbaijan.
Other very
important events took place, such as election within EPP-group of future
chairman of PACE, election of new Socialist leader, and last but not least,
election of Secretary-General of the Assembly.
Directly
related to occupied Nagorno-Karabakh, statements were made in two PACE
committees, and reports are announced.
In
chronological order, the overview of a very tense and important week:
1) Monday 28 September
at 08:00, Bureau meeting, point 7 : Election observation of 1st November
parliamentary elections in Azerbaijan, "to review the situation in the
light of the decision of ODIHR not to observe these elections".
This was third
time that Chairperson Anne Brasseur and Secretary-General Sawicki put the
election observation mission to Azerbaijan "to be reviewed" on the
Bureau agenda. Since several weeks it was crystal clear that they are part of
corporate forces who intend to cancel all election observation missions, in
order to undermine and isolate Azerbaijan in the international community.
After decision
by European Parliament, OSCE/ODIHR, and OSCE Parliamentary Assembly to cancel
all election observation missions, leaders of these organizations all urged
PACE to do the same, so Azerbaijan would become fully isolated and upcoming
elections would lose all credibility. Pressure on all PACE stakeholders was
tremendous to follow examples by other European institutions.
OSCE/ODIHR
which is an office with civil servants played major role in this dirty
geopolitical game. They are not controlled by any elected representatives, but
they are an office with very particular private political agenda. That's why
ODIHR during recent years had so many conflicts with all other international
organizations. Also this time requests by OSCE/ODIHR towards Azeri authorities
were so preposterous, that one can only conclude their proposals were meant
never to be accepted. Once OSCE Director Linck decided – and this happened very
fast – to cancel their observation
mission, the road was open to pressure all other organizations to do the same.
Most observers expected that – beyond any doubt – PACE would follow the ODIHR
position, so not any international organization would be present in the field
during election day, 1st November.
This explains
the very high importance of the PACE Bureau decision towards Azerbaijan. Would
Bureau members give up their autonomy and follow ODIHR's civil servants, or
would they stand strong and defend their organization? Eventually wisdom
prevailed, and the crucial vote in Bureau was won by 17 against 10 votes, as indeed
many arguments were raised justifying this election observation mission by
PACE. I would like to stress that the members of Presidential Committee, except
Mr. Gross, voted in favor of the election observation mission.
A PACE
pre-electoral mission, headed by Mr Xucla (ALDE) already came to the same
conclusions, and this was well communicated by the rapporteurs Mr. Condé (EPP) and
Mr. Tadeusz Iwinski (SOC) to all Bureau members.
During that pre-electoral mission in Baku
(21-22 September), the representative of the Secretary-General of the Council
of Europe, Head of the Council of
Europe Baku Office, stressed that progress was made since last parliamentary
elections five years ago, and the country should not be isolated. The Head of
Office therefore urged, notwithstanding the earlier negative decision by
OSCE/ODIHR, to ensure the presence of a strong PACE EOM during upcoming 1st
November parliamentary elections.
Exactly same standpoint was clearly voiced by all
western diplomats, so-called independent interlocutors, as they also urged
PACE, for many and various reasons, not to cancel the EOM to Azerbaijan.
Even more important, during round table meeting in
Baku with a large number of local NGO's, human rights defenders and civil
society activists, all interlocutors called unanimously for having this
election observation mission by PACE.
Both
co-rapporteurs from the Monitoring Committee, Mr Condé and Mr Iwinski stressed most
important argument: observation of elections in "a member state under
monitoring? is an official PART OF
MONITORING PROCEDURE, which cannot just be ignored.
PACE decided ? after many years ? to have an election observation mission
in Belarus this year. How can one explain to have an EOM in Belarus –
non-member state, and not to have it in a genuine full member state of PACE?
If it is only
because ODIHR is sending an EOM to Belarus, is this the new PACE standard? Co-rapporteurs
very rightly presumed that PACE does not want to be perceived as an affiliated
branch of ODIHR, at the very moment that PACE tries to emphasize the importance
of the organization within the international community…
There is even a precedent. At 2nd March 2008
presidential elections in Russian Federation, the
PACE-mission was the only official Western observation mission present…. (no
ODIHR, no OSCE-PA, no EP). Chairman of then PACE EOM was Mr. Andreas Gross
(SOC), Switzerland, who headed a successful PACE observation mission.
The plenary
chamber discussed and voted very recently in June ? within the last Monitoring
Committee report – the possibility that other observation teams could cancel
their EOM to Azerbaijan. The Plenary Chamber adopted with large majority the
amendment nr. 4 tabled by EC-group members that PACE should increase the number
of its mission, if other international organizations refuse to observe the
elections. On the other hand, Plenary Chamber rejected with large majority
amendment nr. 10 providing in such case – referring specifically to ODIHR
– to review the EOM.
It was strange to
notice that Presidential Committee decided to table this matter once more on
Bureau's agenda, thus going against and suggesting to overrule Plenary
Chamber's recent clear decisions. For sure this was not good political practice
by PACE chairperson and secretary-general!
Co-rapporteurs
also argued that final report of the PACE electoral observation mission is a
necessary tool for the Assembly, both as basis for political debate on the
conduct of these elections, and for keeping the institutional dialogue with the
parliament of this member state. They stressed that it could be easily used against
PACE that invitation to have an EOM was refused, as it was not Azerbaijan who
opposed PACE to have their EOM.
Eventually, Bureau
followed the arguments by co-rapporteurs and confirmed the election observation
mission.
During her opening
speech as president of PACE at 11:00, Mme Brasseur nevertheless once again
heavily attacked Azerbaijan, and criticized, thus disagreed, the Bureau's
decision. Under normal circumstance a chairman in such situation would resign
from office. For some dark reason she is really obsessed by our country, but
fortunately this was her final speech as her mandate now expires.
In the afternoon,
at the end of discussion on Progress Report, this Bureau decision was not challenged
anymore, it was officially endorsed by the Plenary Chamber and is now final.
This was a great
achievement for Azerbaijan, as total isolation could be prevented and foreign
corporate interests trying to harm our country could be stopped.
2) Election in EPP group of new PACE chairman 2016-2017
On June 30th this year it
appeared that EPP-group is most important political group in PACE, giving them
the right to present next PACE chairman.
This was agreed between political group leaders.
Mr Agramunt, Chair
of EPP group, was obvious candidate for this mandate. But some weeks ago he was
unexpectedly challenged by Mr Mignon (France), who was PACE chair before. Mr
Mignon made a big campaign, showing victorious attitude.
But after voting in the
EPP-group on Monday, results were crystal clear showing tremendous victory by
75 against 30 in favor of Mr Agramunt.
3) Election of new chairman of Socialist group
After many years
of monopolizing the chair of Socialist Group by Mr Gross (Switzerland), finally
there comes an end to his political career and a new leader needed to be
appointed. It will make a huge difference to Azerbaijan not to have Mr Gross
anymore in the cockpit of PACE, as – same as Mme Brasseur – he was continuously
obsessed by Azerbaijan, using lie and slander to poison the debate and to
attack the reputation of our country. Finally a new wind will blow in the
meeting room of socialist group, now new chairman Mr Nicoletti from Italy was
appointed.
4) Election of PACE Secretary
General
The elections of CoE Secretary
General was very tense. There were 2 candidates to this position: Serbian MP Ms.
Svetislava Bulaji? and Mr. Wojciech Sawicki.
As a consequence of propaganda
against Russia, Ms. Bulaji? lost the vote with 140/108. This result is very
poor for Mr. Sawicki, who was PACE Secretary General for 5 years and regularly
contacted MPs. Anti-Russian publicicts falsified the truth (in fact Ms. Bulaji?
was one of activists against Miloshevic government), presenting Ms. Bulaji? as
pro-Russian MP and broadly campaiging against her.
Mr. Sawicki was particularly
distinguished during Ms. Anne Brasseur?s election to PACE Presidency. President
Ms. Brasseur repaid her moral debt to Mr. Sawicki, by calling
on ALDE members to support Mr. Sawicki prior to the elections, as former ALDE leader.
Consequently, votes of ALDE members saved Mr. Sawicki from defeat.
5) Debates on
Nagorno-Karabakh in two PACE committees
On Tuesday at 14:00, rapporteur Mr Walter
made a statement in Political Affairs Committee on report on Nagorno-Karabakh
and other territories occupied by Armenia. He stressed that access to the
occupied territories was systematically denied by Armenia and made strong
complaints in the Committee. Armenians replied in a very aggressive way and
obviously during debate they lost sympathy from present MP's in the room. It
becomes more and more clear that Armenia is genuine aggressor, not only on the
field but also in the language in political institutions.
Similar situation occurred to Mme Markovic,
rapporteur on report "Inhabitants of Azerbaijan are deliberately deprived of
water? (the Sarsang report). Mme Markovic is not granted access to Sarsang
basin, and she also made strong complaints about Armenian refusal, going
against basic principles of Council of Europe.
Both reports are now expected to be
discussed in November, without including factual assessments from Armenian
side. Reports will for sure emphasize this bad will by Armenians and will raise
awareness in international public opinion about what is really happening today
in Nagorno-Karabakh and other occupied territories.
Obviously they want to hide their criminal
and illegal occupation of Azerbaijani territory, but both refusals will go
straight against their interest. It will not be accepted that they refuse to
cooperate on this issue with the Council of Europe.
I regretfully state that other international
institutions made a very wrong and unfortunate step by running
away with the orders of power centers, thus, refusing to observe elections in
Azerbaijan, reliable partner. This decision clearly proved the essence of their crafty purposes against Azerbaijan. Finally, I?m grateful to my colleagues, who voted
in favor of the EOM despite strong pressure in CoE.
Strasbourg, 1stOctober 2015.
Elkhan Suleymanov, MP.