Euronest PA issues Baku session's draft programme
29 march 2012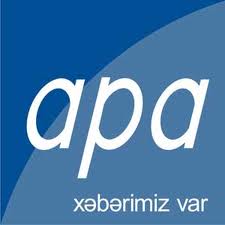 Baku. Parvin Abbasov – APA. The Euronest Parliamentary Assembly issued draft programme of its 2nd Ordinary Session in Baku.
According to the programme, on April 1, the European Parliament Secretariat and Euronest PA Co-Secretariats will hold their meetings at the Azerbaijani Parliament. Briefings with aperitif hosted by Kristian Vigenin, Co-President of the Euronest PA, Chairman of the EP Delegation to the Euronest PA, with Roland Kobia, EU Ambassador in the Republic of Azerbaijan and the participation of EUMS Ambassadors (EP Delegation), as well as of the delegations of the Eastern Partnership counties will be held on that day. On April 2, the Working Group on Belarus will hold a meeting at the Azerbaijani Parliament. Meetings of the Euronest PA Co-presidents Kristian Vigenin and Boris Tarasyuk and the other members of the Bureau with the President of the Republic of Azerbaijan Ilham Aliyev and Speaker of the Milli Majlis of the Republic of Azerbaijan will take place on April 2.
On April 2, Committee on Political Affairs, Human Rights and Democracy, Committee on Economic Integration, Legal Approximation and Convergence with EU Policies, Committee on Energy Security, Committee on Social Affairs, Education, Culture and Civil Society will hold meetings. After the meetings, concert and dinner hosted by the Azerbaijani Delegation to the Euronest PA will take place.
On April 3, the delegations will visit the Alley of Martyrs in Baku and then join the meeting of the Bureau of the Euronest PA. The formal opening of the 2nd Ordinary Session of the Euronest PA will be held after the meeting of the EPP political group with their Eastern homologues. Then Speaker of Milli Majlis of Azerbaijan Ogtay Asadov will address the event. The session will continue and finalize its work on April 4. The Euronest PA Co-presidents will hold a press conference.