Current location: News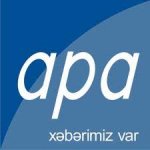 On the eve of May 14th when Azerbaijan will take over the chairmanship to the Committee of Ministers, high-level body of the Council of Europe, the campaigns of several traditional anti-Azerbaijani organizations against our country extended. As usual, European Stability Initiative, Freedom House, Human Rights Watch and others among these organizations are particularly distinguished.
Indeed, these organizations hadn't stopped their biased campaign against Azerbaijan; this campaign has dynamically strengthened since a few months and reached its peak on the eve of the visit of French President François Hollande and CoE Secretary General Thorbjorn Jagland to our country and Azerbaijan's forthcoming chairmanship in the Committee of Ministers on May 14th.